Batch  Year 2013-14 ( Aryaloka Computer Education, Bhilgaon branch Nagpur)
Name – Geeta Ashok Invate
Address – Bhante Anand Koushalyanagar, Pili Nadi, Kamptee road Nagpur.
Age : 19 yrs as on 2014
Caste – ST
Course attended – MSCIT and DTP
Annual family income – 36000/- Rs. only Mother working as labour in Maruti showroom earning 3000/- per month.
Family members – 3 and father is not staying with them because he is heavy drinker.
She is currently taking work experience in teaching MSCIT skills at Aryaloka Computer Education, Indora branch.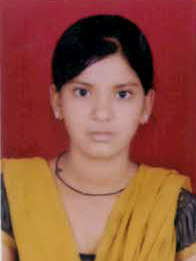 "My name is Geeta Ashok Invate. I am studying in BA 1st year. I am staying with my mother in rented premises. My parents have been staying separately since last more than 6 yrs. My father is a heavy drinker and used to behave with us badly so my mother decided to live separately. My mother work hard in the past and save some money for my sisters marriages. Now they are married. It's my mother's wish that I should complete my academic education. When Mr. Waghmare Sirji (field woker) visited my house and gave information about MS CIT course and other opportunities so my mother immediately encourage me to join course at Aryaloka Computer education Bhilgaon. And I have successfully passed the MSCIT course now I am learning DTP and English speaking course at Bhilgaon branch. Also I am taking teaching experience at ACE Indora branch."
I am totally confident that I will get teaching job or computer related job in Nagpur. It will help me to complete my further education and help my mother financially.