Batch  Year 2013-14 ( Aryaloka Computer Education, Indora branch Nagpur)
Name – Ashwin Pravin Meshram
Address – Plot no 572, Kushi nagar, Nara road, Jaripatka, Nagpur 14
Age : 21 yrs
Caste – SC
Course attended – MSCIT and Tally
Annual family income – below 70000/- Rs.
Family members – 5
After the successful completion of course he has got job as a data entry operator and earning 4000/- Rs.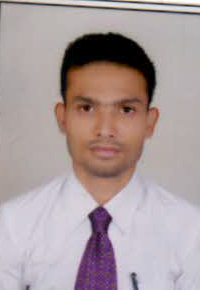 "I am Ashwin Meshram. I am living with my family of 5 members and living in very small 2 rooms. My father is heavy drinker and not able to support us financially. My sister is post graduated and younger sister is doing ITI. We all need money to complete education and my father working as a Mistri, earning less income and mostly spend on alcohol. So I need to work as a part time somewhere to support myself but for better job need IT skills. Mr. Waghmare field worker visited my home and gave information about MSCIT course conducted at ACE Indora branch. So immediately I joined the course. After the completion of job I got job as a Data entry operator and earning 4000 Rs. per month. But I didn't pass MSCIT exam because I didn't attend Aryaketu sir's theory class. Also I am giving competitive exam in banking sector where 40% objective questions are from IT field. But I failed in both exams just because I didn't attend theory class so now onwards I want to learn from past mistakes. I have theory class and practicing MSCIT again. And I am sure I will pass both MSCIT and banking exam in near future. I am thinking to join Tally (accounting) course as well. So I will get better job with better salary."
I am also thinking to encourage my sister to join MSCIT course and I am sure she will also get job. So in future we all leave healthy and progressive life.